Humps Starting to Heat Up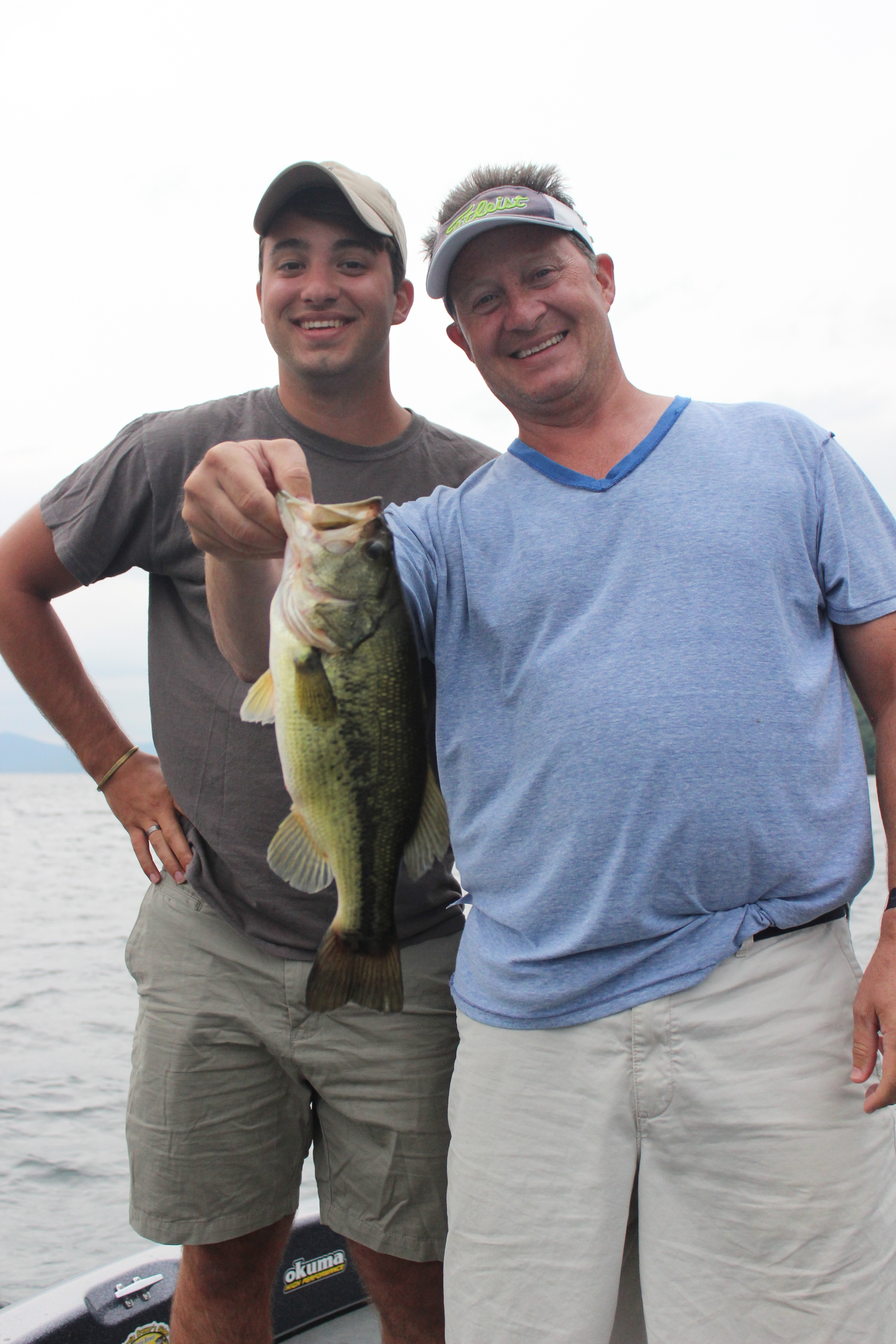 Weather has left the fish in a little bit of a funk this summer. We are easily twenty days off our water temperatures from last summer. Fish are still scattered all over. While we were fishing lakers, we had a guy come by and hit a smallmouth on a downrigger set 70 feet down. With that said, water temps are almost at 74 degrees and we are making progress toward a thermocline setting up!
Had a great evening with some great guys. Probably boated 20-30 keeper smallies and largemouth. I'd say we landed a solid 8-10 largemouth. Went after lakers and hooked and lost one.
All fish caught drop shotting.